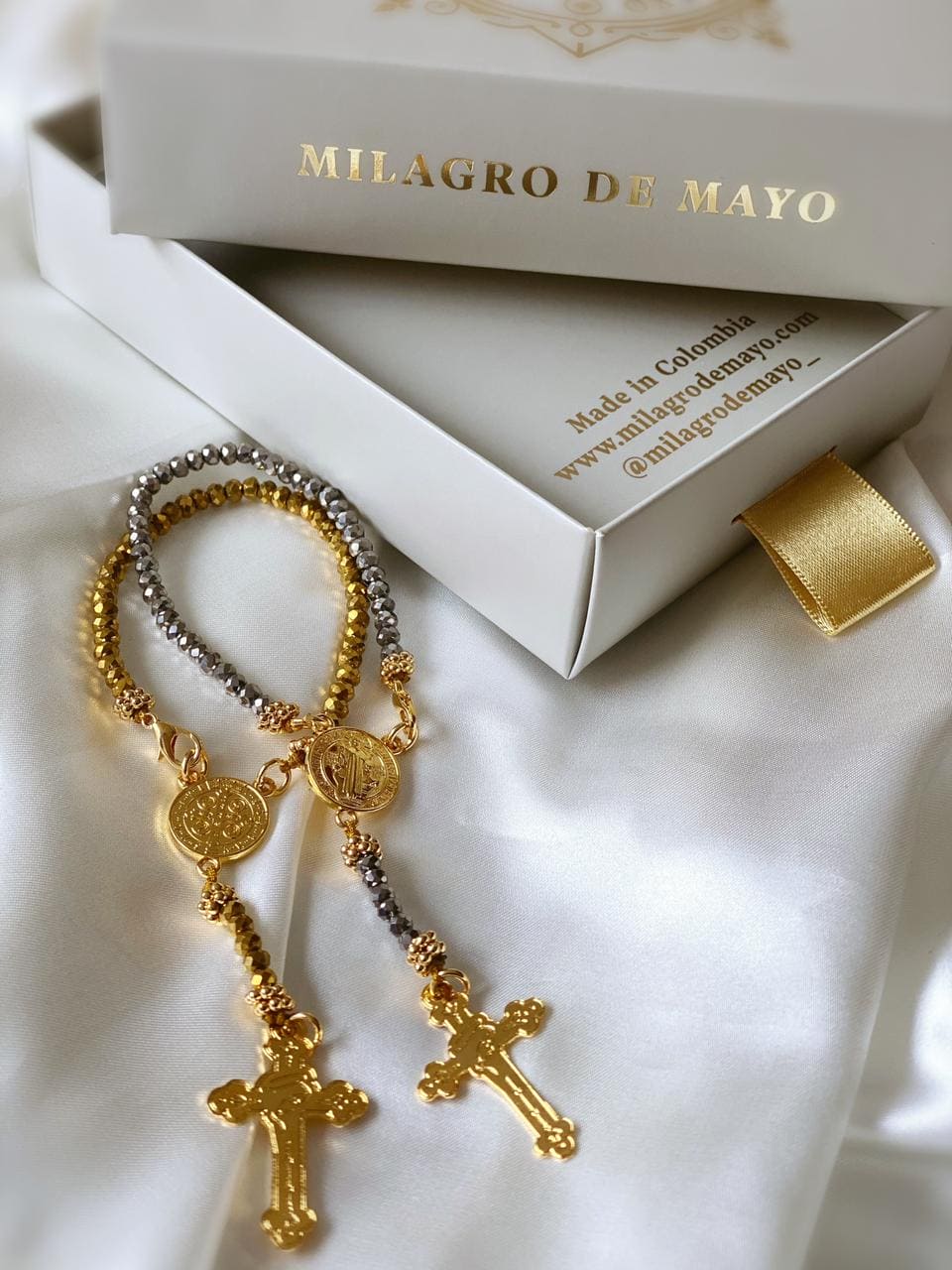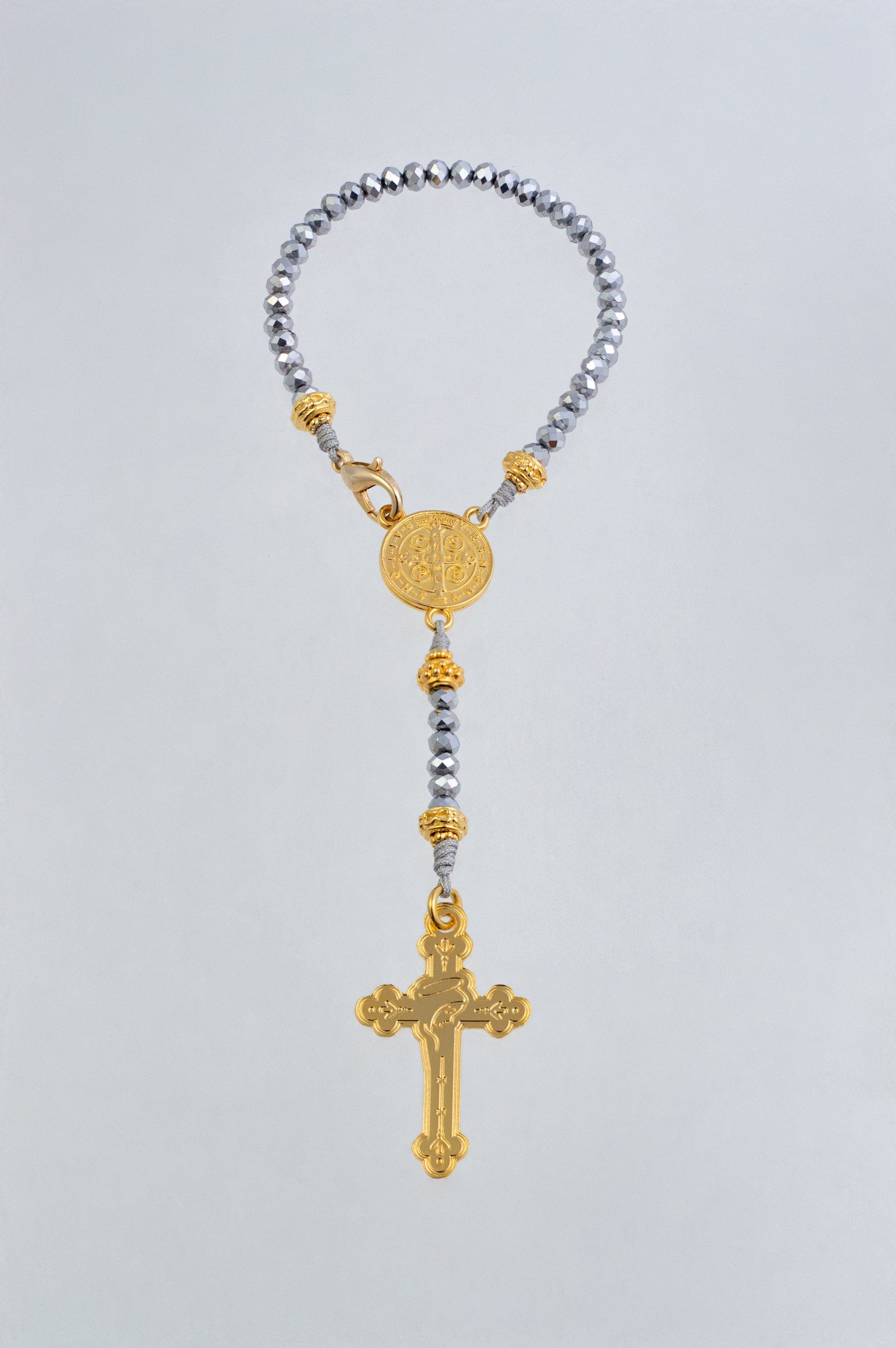 Materials: Scapular with traces of gold thread and Charms in bronze and 24 gold bath, made with glazed stones.
Measurements: 40 cm long.
Weight: 17 gr
 Color: Red, Gold, Silver
Saints: Saint Benedict, Virgin of Guadalupe, Virgin of Carmen, Divine Child Jesus.
You can have the scapular with you as a sacramental of Faith, in a simple and cute design to wear.